The policy of the supplement.
Safety First is our product policy based on Pharmaceutical background.
Safe Supplements with ideal formulation designs and selected ingredients for stronger immune system and more efficient intake of essential nutrients for healthy life.
Safety policy is accomplished based on strictly selected materials and well balanced ingredients proportion.
Blueberries and bilberries
Purpose/This is the supplement which is useful for the health of the eyes.
Feature/"Mrlt t Argos" is the bilberry extract which improved the absorbency of anthocyanin by twice.
As for the blueberry, two kinds of anthocyanidins not to have are included in cassis.
These improve the focus adjustment feature of the eyes.
Retail Price/1,980JPY  31 capsules (About 1 month)
The main ingredient/In one capsules
The bilberry powder ( Mylt Argos ) : 180 mg
DHA・EPA (containing refinement fish oil) : 123.5 mg of Marigold extractives : 6 mg
shark cartilage extractives ( the chondroitin containing ) : 5 mg
cassis powder : 3 mg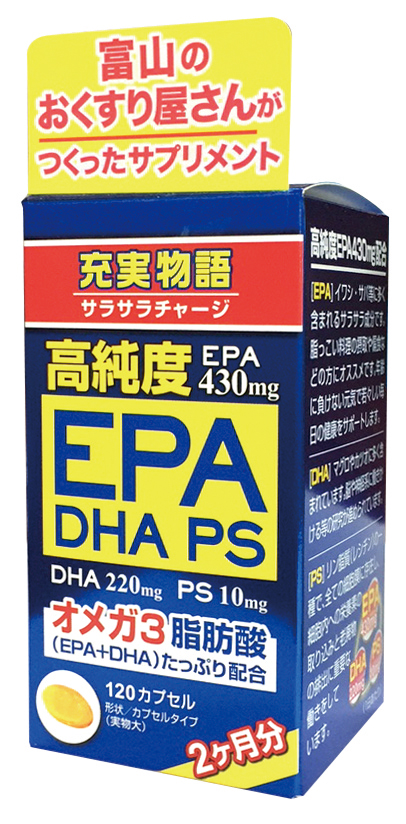 EPA & DHA With Phosphatidylserine
Purpose/omega-3 polyunsaturated fatty acid.
Feature/There is an effect of the restraint - the cerebrovascular accident prevention - the acylglycerol decline operation - the rheumatism prevention - vein aging restraint - the allergy restraint by the inflammation and so on in ω3PFU. This is using oil を which has the purity which is equivalent to the pharmaceutical.
Retail Price/5,800JPY  120 capsules (About 2 months)
The main ingredient/In two capsules
EPA containing refinement fish oil : 430㎎, DHA containing refinement fish oil : 220㎎, Phosphatidylserine containing phosphatide : 10㎎